The 30 Best Private Label Products to Sell in Your Online Store
Even though some online businesses have found their place with making and selling generic items, there's money to be made on the other end of the spectrum. That's where private label products come into play. If you visit the online platforms of some big-name stores, you'll see their own brands on display.
While some persons who shop online are fine with generic brands, research shows that most buyers are fiercely loyal to a brand they've grown to love. That opens a great opportunity for business owners who can create their own high-quality products.
Once you have products that buyers love, there's nothing stopping you from growing a successful online store. If this sounds like something you're interested in, keep reading. This article will focus on the essential details of starting and growing a successful online store using the right private label products.
What Does Private Label Mean?
When it comes to putting your own products on an e-commerce platform, there are several terms going around that can make things a little confusing. You may have the words 'wholesale products' and 'white label' products used interchangeably with 'private label products'. These are different things and so you need to know the differences, and more importantly, why going with private label products is a better route for your online business.
White Label Products
With this kind of product, you would ask a manufacturer or distributor to label their products with your label. If you do this, you have no control or say in the quality or consistency of the product you're selling. At the same time, you're taking a lot of risk by putting your own label on it and using it to build your customer base. We'll go through choosing the right supplier in the next section, but know that even the best suppliers have slip-ups every once in a while.
Wholesale Products
If you're buying wholesale products, then you're purchasing products in bulk and re-selling them in different packaging of your choosing. For some sellers, this is a good opportunity to offer small sizes of items that are usually only sound in larger packages. However, the concern with not having control over the quality of the product remains the same.
Private Label Products
With private label products, you would ask a trusted manufacturer to make your products and package them according to your instructions. In this scenario, you're the one who determines the type of product you want. You would have your own formula and by extension, your specific standards that the product must meet in order to be acceptable.
Better yet, this type of agreement allows you to set more stringent standards if you're not satisfied with how the manufacturer handles its own products. It also means that they would have to inform you if anything has not performed up to scratch and you won't put your brand or customer base in jeopardy.
Steps Involved in Starting Your Online Business
Starting and running a successful online business is definitely not for persons who are looking for something quick and easy. Quite a bit of work goes into getting your online business off the ground and then making sure that it's running well. To get the most out of your business, let's look at all the things you need to cover.
Find Your Niche
You might think that the key to making the most money is to find a general product that everyone likes and sell it. In reality, there are too many product categories around for that to work. What you actually need to do is focus on a niche or specific types of products that are doing well. Tools like Google Trends or Google Adwords can help you see what people are looking for.
Find Your Product or Products
Within each niche, you can drill down even further to find the product or products you're most interested in. Websites like Amazon and Jungle Scout are great for researching best-selling products but they aren't the only ones.
Identify Your Potential Competitors
Just because you've chosen a niche, it doesn't mean you're the only one selling those products. Finding out who your competitors are can heavily influence your decision to sell a particular product.
Determine Your Costs and How You'll Cover Them
When you've chosen your products, your research continues. You have to get an idea of how much it would cost to have a manufacturer make the product for you and then how much it would cost to get them delivered where you need them. At this step, business experts suggest creating a comprehensive business plan.
While you're working on the plan, it will force you to identify all the integral steps for your online store to be successful.
Find a Reliable Manufacturer for Your Private Label Products
When you were working on the previous step, you should have identified several potential suppliers for your products. At this point, you'll need to whittle the list down to one or two. There are several important criteria to consider when choosing a supplier. You'll need to find one that is providing high-quality products in the category you're looking for and open communications.
The supplier should be able to provide your product in the quantity you need and have no issues coordinating deliveries. They should also be able to comply with the standards and regulations you need to satisfy. Many businesses use Alibaba to find their ideal supplier so you might want to start there. Don't be surprised if you have to go through quite a few before finding the right match and can request a sample that you can approve.
Create a Brand That Stands Out
So you've created a high-quality product that you'll be proud to sell. It's time to design the elements of your brand. Most times when persons hear the word 'brand', they immediately jump to marketing. In truth, your brand starts with your choice of packaging and labeling. If you choose well, the product itself will stand out. Don't just go for pretty packaging, though, make sure it's sturdy enough to withstand shipping.
Make Your First Order
With your product and packaging secure, you'll need to place your order with the manufacturer. Since they'll be making the product specifically for you, expect them to have a minimum order quantity. Depending on the product, the quantity could range from hundreds to thousands.
That might seem expensive to you at the outset but manufacturers usually calculate the figure based on what's feasible for their factory to produce. You can negotiate for a smaller quantity but know that it will be more expensive per item.
Launch Your Online Business or Create Your Amazon Page
When you've secured your products, you can launch your online site. You can choose between having your own site or using an existing e-commerce platform like Amazon. There are pros and cons to either choice so do your research on this one.
Develop a Marketing Campaign
You know the customers are out there so now you have to create a marketing campaign that can reach them. Based on your previous research, you should know who your ideal customers are. Unless you're a marketing expert, you'll likely need to hire someone to help you with this part.
Get Feedback From Your Customers
Once your products get into your customers' hands, they'll no doubt have some thoughts they'd like to share. It would be great if everyone raved about your offering but be prepared for some negative reviews as well. Don't ignore them. If an appreciable number of customers have an issue with your product, take the time to address it. Doing that could also win you some customer loyalty as they'll see how well you respond to their feedback.
Potential Challenges of a Private Label Online Store
As with any business, there are challenges you might face when opening your online store. The good thing is that if you already know what they are, you can put the necessary steps in place to keep them from ruining your online business before it even starts. Here are a few of the potential obstacles you should be prepared for.
Getting the Start-up Funds
Finding the money to start your private label online business is not necessarily a walk in the park. This is why most experts suggest starting with products that have an affordable price point. Cheaper items won't break the bank when you're trying to build up your inventory. In some cases, you may be able to negotiate the minimum order quantity
When you're calculating the cost of starting things up, don't forget about any fees or taxes that will be needed to clear your items. The last thing you need is to have your goods held up because you see unexpected costs.
Local and International Regulations
As a business, you have certain financial obligations which include paying your taxes. Unless you have a background in this area, it's recommended that you consult with a tax expert to make sure you're compliant. Once you've completed all the necessary forms, it should be easier to streamline your payments so you don't get into any trouble.
Depending on the product or products you've decided to sell, there may be regulations that they need to meet. If your supplier is in a different country than the ones you deliver to, make sure to learn the requirements you need to satisfy. This is another great reason to set your own standards for your private label products. You won't have any trouble meeting the regulations if you're aware of them.
Poor Product Sales
Online businesses that sell private label products are definitely successful but their success didn't happen quickly. As mentioned before, starting and running a great online business takes time and energy. If you're seeing little or no sales, it doesn't mean you have to throw in the towel.
It's best to take an objective approach to solve the issue. Why are your products doing poorly? Are they too expensive? Did you choose the wrong products from the niche? Is it that not enough buyers know your brand? Have some customers asked you to change something about the product? Whatever the issue might be, you have to assess what's happening and figure out how to fix it so your business can perform better.
The 30 Best Private Label Products You Can Start With
After reading everything else in the article, starting an online store might seem quite daunting. Fortunately, there are more than a few products that can make your online business successful because they're already doing well. In some cases, the suggestions presented below are an entire category so you can dig even deeper by finding the most successful items in just one category and moving from there.
1. Clothing
This is one of those broad categories that you'll definitely need to narrow down to find your ideal product. The good news is that you don't usually have a large minimum order quantity for clothing items so your start-up costs won't be as high.
2. Cosmetics
There's a large market for cosmetics products and you're not just limited to lipsticks either. Since these items come in direct contact with the skin, it's important to find suppliers that offer non-allergenic products. Some buyers are specifically looking for products that are organic or cruelty-free so check those out too.
3. Camping Gear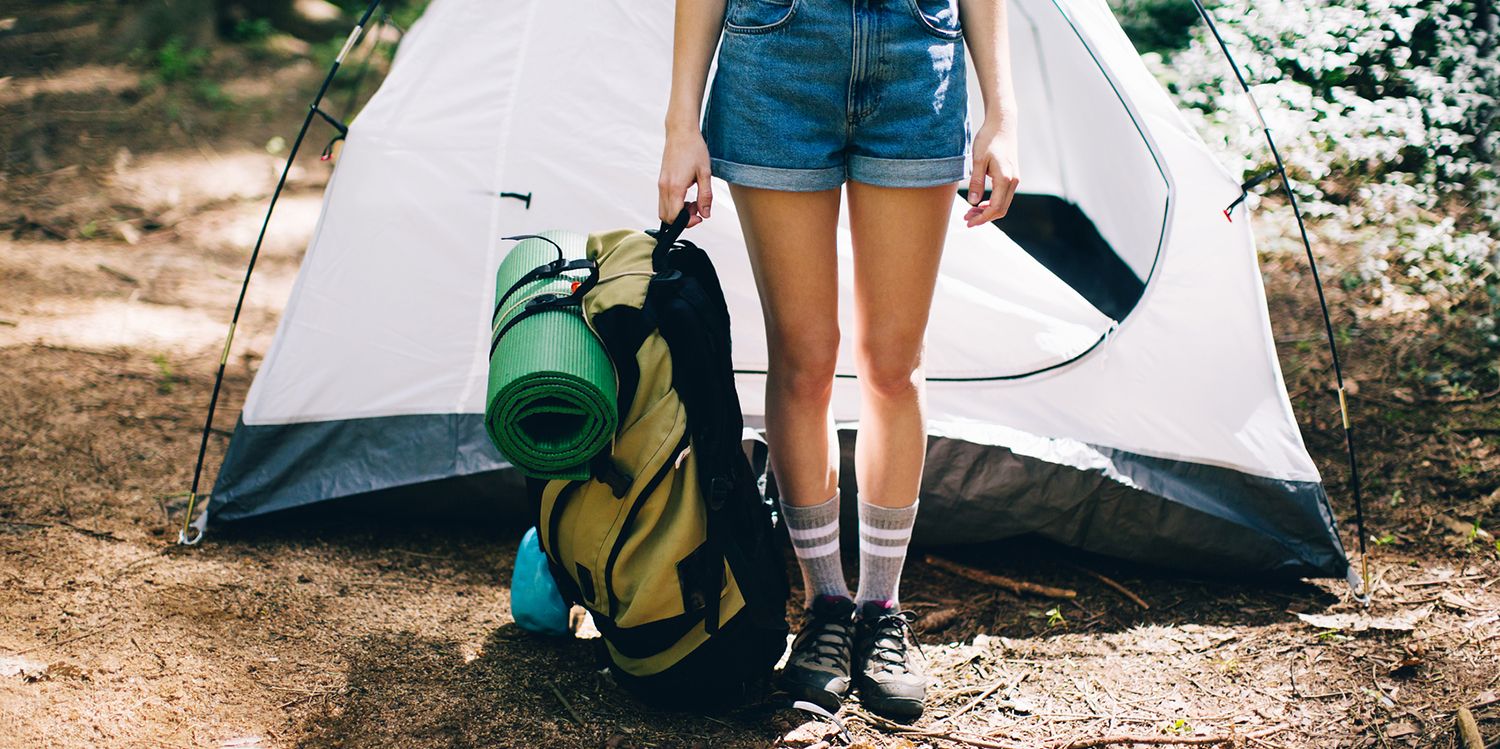 You'll have a number of items to choose from in this category such as tents, camping knives, compasses, and the like. With more persons getting into 'glamping', there's an opportunity for sellers to get into more high-end camping gear as well.
4. Toys
Many shoppers look for kids' toys online instead of going into a physical store. With this category, you'll want to take care to weed out the tried and true toys from the ones that are just quick trends. When your business is established, it will be easier to take advantage of trending toys without losing your place in the market.
5. Essential Oils
From therapists to the average person trying to practice self-care, essential oils have become a big seller. The good news for you is that they can be relatively easy and affordable to procure.
6. Phone Accessories
In this category, you'll find phone cases, screen protectors, and other items that persons usually get as add-ons when buying a phone. Some buyers even replace them on a regular basis. If you choose these products, it's recommended that you focus on making the packaging attractive since they're impulsive purchases.
7. Recyclable Bags
As more people aim to environmentally conscious, the focus is on reusable bags that are multifunctional. This is an excellent option for you if you'd like your brand to be about saving the environment.
8. Fitness equipment
For this category, you only want to tackle equipment that buyers can easily carry. These can include small ab workout machines and yoga accessories like mats or blocks.


9. Water Bottles
This may surprise you but there's a growing market for water bottles as buyers try to stay away from single-use plastic. You also have options when it comes to specialized bottles for those who like to go on hikes or long bike rides.
10. Handheld woodworking tools
These items are for the handy DIY crowd. While you won't want to sell electrical tools, manual products like saws, rulers, and levels are a good bet.
11. Bags
When we say bags, we're talking about everything from women's handbags to laptop bags. There are a wide variety of products to choose from in this category.
12. Backpacks
There are also a decent number of items in this category. You can look for kids' backpacks for school or more versatile carriers that cater to hikers and other outdoor activities.
13. Card games
People still love a good card game at a party. If you choose to, you can get creative and design your own cards.
14. DIY Furniture
More people feel comfortable ordering furniture online because they've successfully put them together in the past. You can cash in on that if you choose the right kinds of items.
15. Shoes
This is another category where you need to start with a particular product and grow it before adding more. For example, if you choose to sell sneakers, find the bestsellers there and, grow that.
16. Electronic devices
In this category, you'll find computer accessories, cables, and chargers, among other things. Just like the phone accessories, the best thing you can do is have attractive packaging to grab the buyer's eye.
17. Fragrances
If you choose this category, make sure you have a knack for spotting a good scent and coming up with appealing names. It's also recommended that you choose lighter splashes instead of the heavier oil-based perfumes or colognes.
18. Fishing Gear
Fishing is still a popular hobby for many and you can find a number of buyers if you focus on selling high-quality items that aren't easily found in other stores.
19. Kitchenware
The items here can range in their price points so you'll need to keep your budget in mind. Fortunately, you can start fairly small with products like can and wine openers.
20. Remote control toys and hobby kits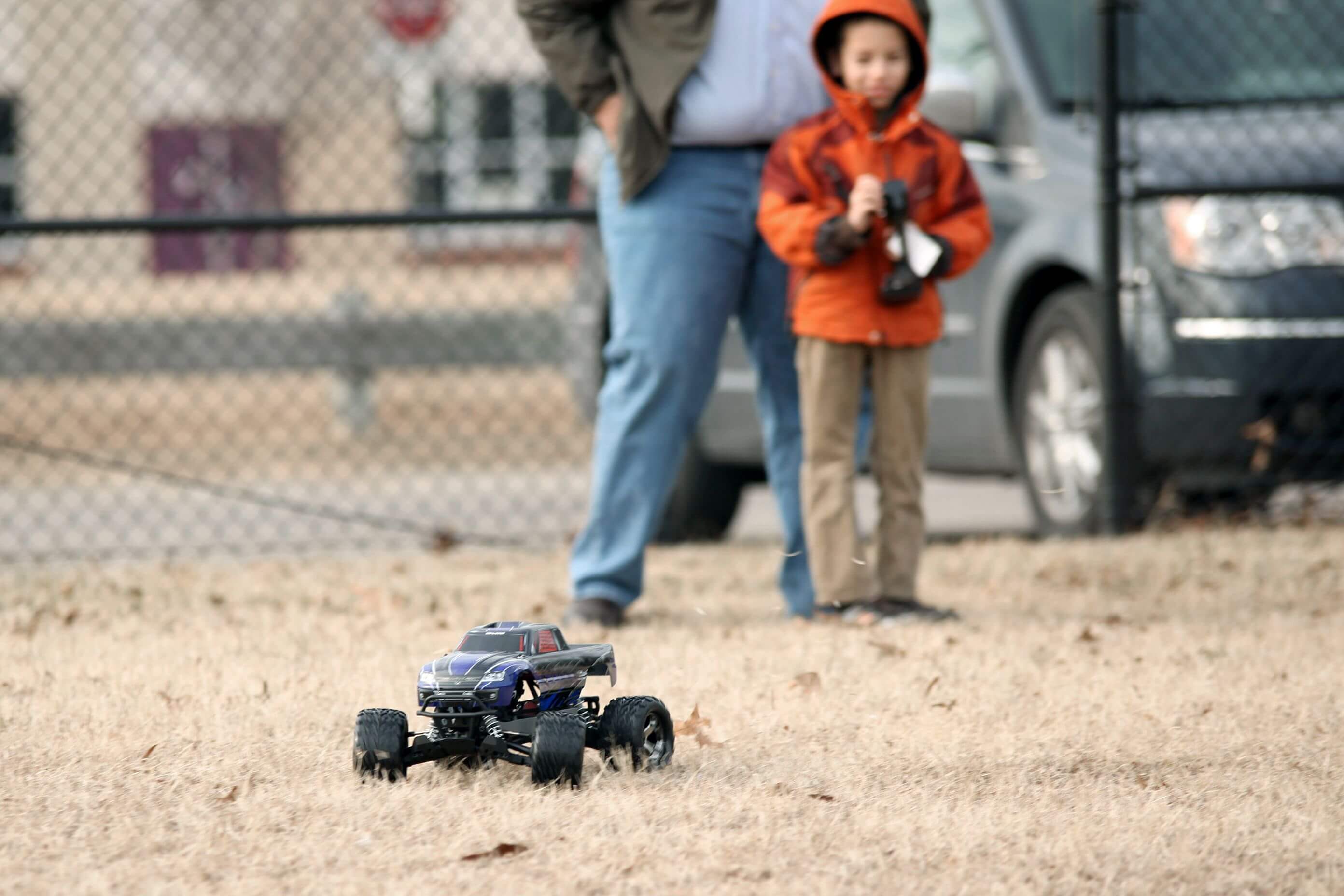 If you don't have a lot of knowledge about this area, you should avoid it. While it's definitely a profitable niche, persons with this hobby usually require quite a bit of customer support. Without the right expertise, your customers will end up frustrated and you'll lose them.
21. Bathroom accessories
Just like the kitchen category, there are lots to choose from here. You can focus on infrastructural products like shelves and toilet roll holders or accessories like shower curtains and bath mats.
22. Home decor
People like to buy items that show their personal taste around the home and their budgets vary. Do your research with this one so you can pick the best price point.
23. Novelty gadgets
Believe it or not, people are very interested in buying items that are simply flashy and interesting. This includes LED wristbands, USB drives that light up, and funny key chains.
24. Grilling products
In this category, you'll be looking for the grills as well as the necessary accessories like fuel and utensils.
25. Gardening products
This is another category you can actually build an entire store around. From scissors to shovels, gardeners buy a whole host of tools online.
26. Personal hygiene products
These items come in small bags that can be carried anywhere. The contents vary but expect to find nail clippers, hand sanitizers, and sanitary wipes in many of them.
27. Sporting gear
Unlike the camping category, sporting gear caters to all outdoor activities so you'll be looking for balls, first aid kits, hiking gear, and so much more.
28. Food containers
This goes further than kids' lunch boxes. Think about adding spill-proof containers that adults can carry to work or on road trips.
29. School and stationery supplies
As the name suggests, this category has books, pens, pencils, crayons, and other items that can be used at school or at home. They're not only for kids either.
30. Eyewear
If you choose this category, make sure to focus on the quality of the materials used as buyers are most interested in eyewear that is both stylish and durable.
Conclusion
There's no doubt that starting an online business with private label products can net you some decent profits. That will only happen if you methodically follow the right steps and choose your products carefully. Based on what you've read in this article, it should be clear which products are best for you to consider.
There are many products to choose from but don't try too many at once. In this business, slow and steady is the key to building your customer base and generating a steady income. Don't forget the importance of listening to your customers either. Poignant feedback can help you evolve your product offerings and clue you in on emerging trends that you use to your benefit.