Shopify Pricing Plans Made Easy: Which Plan Is Right For You?
If you're thinking of starting your own dropshipping or e-commerce store, then you have probably wondered at one time or another how Shopify's pricing plans and structure works. Shopify is, at present, the largest player in online dropshipping and easy ecommerce setup. Because of their robust solutions and easy-to-use interface, everyone from seasoned dropshippers to rookie sellers are using their platform to get started selling on the internet.
However, before you make the leap to Shopify, it's best that you understand exactly how their pricing works, what features you can expect to get out of your chosen plan, and what else you need to know before working with Shopify to get your online storefront established.
Why Shopify?
Knowing what Shopify has to offer when it comes to pricing is one thing, but what you really want to know is whether it is worth it. There are a variety of reasons that people around the world are choosing Shopify when it comes time to establish an online storefront. What Shopify is best known for and what is considered the main benefit is its easy-to-use interface. Shopify is one of the easiest to use platforms on the internet and allows people and business owners to gain a credible presence on the web without much technical knowledge at all.
What are the Shopify pricing plans?
The first thing that you need to know about Shopify pricing is that you will usually fall into one of three different pricing plans. Each of these pricing plans is designed to accommodate a different number of team members to manage your store, contribute content, and have access to the Shopify store dashboard where they can perform various tasks.
Despite what most people think, Shopify actually offers 5 pricing plans, not 3. Here they are:
Shopify Plans Comparison
Shopify Basic
This is the smallest pricing plan that Shopify currently offers. It is designed for those just getting started with online selling that wants a professional and functional online storefront to facilitate purchases and browsing. This plan costs $29/month and also incurs a fee of 2.9% off of each transaction along with a 30 cent per transaction fee. This plan is suitable for startups with a small staff size.
Shopify Main
This Main pricing plan from Shopify is the most common because it is considered the medium package that provides you all the tools that you need, but also the access that is required for a medium-sized team. With more functionality for your team and available team member roles, this plan is ideal for businesses that already have a footing and need to start expanding more aggressively. This plan costs $79 / month with a 2.6% transaction fee + 30 cents of each transaction.
Shopify Advanced
For businesses that are very well-established and have a larger team of individuals to help in the running of their online store, the Shopify Advanced pricing plan is suitable. This plan costs $299 / month and also features a slightly more affordable transaction fee at 2.4% + 30 cents. This plan should be used if you are going to have multiple team members accessing your store and doing work. It is usually only used for larger companies or those that have an established presence already whether it's through retail or online.
Comparing the functionality of Shopify's various plans
If you are going to be deciding on which Shopify plan you are going to use, then it is essential that you get to know which functionalities and features come with each pricing plan. Each plan is different in the scale of the benefits that it offers and provides you with an expanded capability of the features that are available. There are only a few features that are available in one plan but not another.
Shopify Basic Features
Built for the most basic of online shopping needs, Shopify basic is a limited plan that still manages to offer quite a bit of value for what it is. This plan includes access to the basic features that Shopify has been come to be known for. They include:
Unlimited products
Basic level fees
24/7 support
Discount codes
Blogging
Free SSL certificate
For most stores that are just starting out, these features and functionalities should be more than adequate. As your store grows, you may need to start exploring higher level plans to give you the features that you want to utilize.
Shopify Main Features
Shopify main plans are the next option up from the basic plan. This is the medium package that will accommodate the vast majority of Shopify users because of the expanded line of benefits and relative affordability. Not many of Shopify's users are large companies, so this plan is just the right size for the majority of users. Here are what it includes:
Everything that the basic plan includes
Gift card functionality
Detailed reporting dashboard
Abandoned cart recovery feature
Improved processing rates
With these features added on top of what the basic plan has to offer, most businesses will find the sweet spot with the main plan that Shopify offers.
Shopify Advanced Features
For even larger companies and businesses, the Shopify advanced plan might be the right option. This plan is designed to accommodate large businesses with vast needs and a need for more access for a larger team. This plan perfectly provides all of the benefits that Shopify is known for with enterprise tools that provide a great platform for even large businesses to occupy. Here are what it includes:
All the benefits of the basic and main plans
Advanced reporting functionality
Real-time shipping feature
Vastly improved processing fees to accommodate an increased volume
More users
With these tools, you're ready to take your mid-sized online brand and turn it into a true experience for your customers while also providing your team with all the tools they need to run a profitable business.
For an in-depth comparison check out our article on Shopify vs WooCommerce.
Other Shopify plans
One thing that you might not be aware of if you haven't done that much digging into the plans that Shopify has to offer is that they actually have more plans and options available than just the three main plans that they advertise. That is because these plans are not necessarily full-scale solutions for the majority of Shopify users and they are designed to fit a specific need. Here are two of the plans that you might not ever have heard about when it comes to the options that Shopify presents.
Shopify Lite
The Shopify Lite plan is not often talked about because it is not actually a full-scale solution. Rather, it is an option that businesses can use if they want to integrate a shop with an already-existing website or popular social media page. This is an option for those that can't afford a full website or doesn't feel that they need one and it has very limited features that get the job done for anyone that doesn't plan on expanding too much in the future.
The Shopify Lite storefront allows you to accept credit cards and communicate with customers, providing you with just enough functionality to allow you to function and make the online checkout process much easier than before. It also allows for a secure checkout process wherein your customers never have to be worried about safety.
Shopify Lite is the most affordable pricing plan that Shopify offers at just $9/month, making it perfect for very small businesses or hobbyists. This allows you to gain some of the benefits of Shopify without having to make a large investment in a plan that you don't need.
Shopify Plus
This plan is designed for very large companies that have advanced needs and are dealing with high leverage business situations. This plan is ideal for big businesses that love the Shopify platform and what it provides, but need more out of the customer service, back-end tech specs, and priority when it comes to traffic surges.
Mostly, the Shopify Plus plan is aimed at companies that do $1 million or more in revenue each year. The plans for this start at about $2,000 per month, but are customized according to your exact needs. To get a quote for Shopify Plus for your business, you will have to reach out to Shopify and request a customized quotation for your needs. This often involves speaking to a Shopify specialist that can guide you through all of the options that they have available.
These are the unique features offered by Shopify Plus, that no other plan offers:
Automation
Shopify Flow: This feature allows you to tag and segment your customers, which if you have a huge team can save you hundreds, if not thousands of hours per year.
Launch Pad: This feature allows you to automate discounts, release sales and promotions and schedule flash sales at a click of a button.
Shopify Scripts: With this feature you can choose payment and shipping options best suited for your customers and build personalized automated customizations.
Optimized Conversion
This allows you to skip the cart page and breeze straight to the checkout page with dynamic checkout. This allows customers to buy directly from the product page with one-tap quick checkout. This means that your customers will be able to experience significantly higher credit card authorization rates compared to other providers. This, along with the Shop Pay feature can increase your conversion rates up to 18%
Global Payments
Shopify Plus allows it's users to pave their way into new markets with ease, offering 100+ international payment partners. This will allow you to:
Target all of the key markets and trade in different currencies.
Perfect for international teams, with Shopify admin providing support for 20 different languages.
Track your performance with built-in analytics.
If you're unsure whether Shopify Plus is for you, here's a useful Shopify Plus users review.
Is there a way to save money on Shopify pricing plans?
If you are looking to adopt Shopify or start a Shopify store, the chances are that you're not exactly flush with cash or have taken off yet as a business. This might leave you wondering if there are any legitimate and effective ways to save on the pricing plans that Shopify has to offer. There are a couple of different ways to save on Shopify's pricing plans.
The first thing that you should know when examining possible ways to save on Shopify's rates is that the quote that they provide you with is based on the assumption that you will be paying month-to-month instead of on a yearly basis. The prices that we outlined earlier are based on a monthly plan, but you can actually pay yearly or even for two years upfront to save 10% on the yearly plan or 20% on the two-year plan.
If you pay:
1 year in advance: You save 10%
2 years in advance: You save 20%
3 years in advance: You save 25%
However, this also comes with drawbacks. The monthly plan provides you with flexibility if things don't work out or your business is not doing well. This means you can cancel the plan at any time without having to pay for another month. However, with the yearly plan, you will pay for the entire plan upfront, meaning you can't get any refund on the plan if you decide to stop doing business with your Shopify store.
You must weigh the benefits when deciding on a monthly or yearly plan between affordability and flexibility. If you feel stable in your business and are very confident that you will be in business one or two years from now, the savings from one of these plans is very attractive. However, if you are just starting up and the future is uncertain, then the monthly plans might be a better option for you.
Shopify Payments
If you've never done any online selling or worked with Shopify, then you might need some guidance when it comes to credit card processing rates.
The first step is to understand what exactly these are and what they mean for your business. Shopify's primary way of facilitating payments for your business is by accepting credit card transactions.
Arguably, one of the biggest benefits of using Shopify is that they allow you to instantly process credit card payments, without the need to resort to third party providers. This solution is called Shopify Payments and the degree of convenience of it is unparalleled.
The drawback of this, however, is that it does not come for free, in fact it's quite costly. For instance, if a store makes $10,000/month it can probably get a 2.2% processing fee from Stripe, whilst Shopify will charge you 2.9%.
If other payment processors are cheaper, why would anyone stick with Shopify Payments?
What Shopify does is they charge a transaction fee for not using their payment platform. The fee is 2% per transaction for Basic Plan and goes all the way down to 0.5% for Advanced Plan. What this means is that Shopify practically forces you to pick their own payment platform.
Other fees to be aware of
There are some other costs that are associated with running an online store with Shopify outside of the regular monthly subscription fee and the transaction fees incurred by processing credit cards. These may not apply to every business that utilizes the Shopify platform, but they are still something that you should be aware of in case you want to use the services.
Shopify apps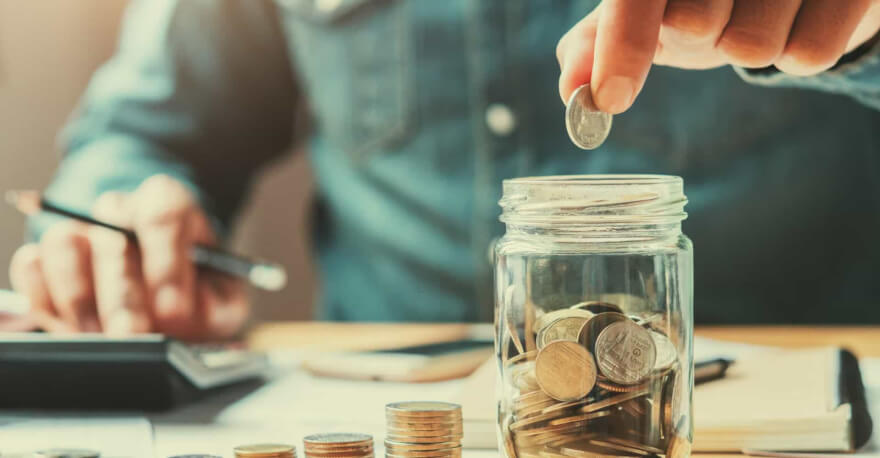 One of the greatest things about using Shopify is that they provide you with a suite of over 1000 applications that you can choose from to implement in your store and make it easier to process orders, engage with customers, and otherwise run your business more effectively and more profitably.
However, not all of these applications are free. You will have to pay for many of them, and they vary in pricing wildly. Some are free, and others can cost hundreds of dollars. In fact, it's not unusual for a Shopify store owner to pay hundreds of dollars/month for apps alone.
Our advice for you would be to only pay for apps that are proven to contribute to your bottom-line.
Domain name
Getting a domain name is not the most glamorous part of the process, but it is very essential. To have an online store, you will need to pick a domain name. Most domain names are pretty affordable, but every domain name will cost something. Usually, you are not able to get a domain name for free, unless there is an ongoing promotion.
Most domains via Shopify start at $14 for the first year, but there are premium domains that cost more and lesser-known domains that might cost less. Regardless of which way you go when it comes to the domain name, you will absolutely need one to provide branding and identity to your website. You should consider the domain that you choose carefully.
Email hosting
For shops that want to have a professional-looking email inbox with their domain name on the back end, then you're going to need email hosting from Shopify. This is a very important part of the customer service process because you want your customers to have an easy way to reach you if they have issues or questions about their orders for products or services.
In addition, having an email that ends in your domain name makes you look more professional and official, giving your business more credibility. Having email hosting also gives you the ability to separate out your inboxes for customer support, sales, warranty claims, and other departments that you might have in your business. Having a good email hosting provider such as Shopify gives you access to a range of tools that will serve you well in your journey to build your online store.
Is Shopify pricing worth it?
If you are trying to evaluate the right decision for your online store, then you have probably wondered at one time or another whether Shopify is the right choice for the price. Overwhelmingly, the community has responded positively to Shopify for the price. Mainly, this is because of the wide range of benefits that Shopify has to offer that include templates, plugins, and user-friendly interfaces. For the money, Shopify is one of the most comprehensive and versatile platforms in ecommerce.
Overall, Shopify pricing can get rather confusing if you're not experienced with the platform. For the most part, you're better off sticking to the cheapest Shopify pricing plan possible, because of the fact that outside of the highest Plus tier, the features offered are a non-factor, for most users.
Ultimately, the vast majority of benefit you get from Shopify comes from using third party apps – the base cart offered by Shopify lacks the functionality needed.
Shopify not for you? Check out our article on all of the best Shopify alternatives.
Also read:WooCommerce Pricing Explained - The True Cost Of Starting An Online Store